col·laboradors
Sebastià Carles Freixes
Gestió- Comptable - Fiscal - Laboral - Jurídic - Assegurances
Representant, coordinador i soci de
Grup Carles
Gestor Titulat.
Més de 40 anys d'experiència en assessorar empreses de tota mida: des de grans grups empresarials, pimes i autònoms.
Cande Reyes Flores
Relacions Internacionals - Internacionalització
HONDURAS - CENTRE AMÈRICA - EUROPA
Agredado y Diplomático representando a Honduras en Roma y San Francisco.
Asistente de la primera dama Doña Xiomara Castro de Celaya, trabajo en casa presidencial.
Gran red de contactos tanto políticos como económicos y sociales (abogados, técnicos en mercadeo, ventas...)
Muy cercano a Implementación de PICK OUIC – Franquicia con 72 tiendas en España pertenecientes al Grupo Cuadrado de Don Vicente Cuadrado, siendo un gran éxito en la población de San Pedro Sula (Honduras)
Jon Echanove
COACHING - MANAGEMENT
ASIA -EUROPA
A highly qualified and industrious accredited professional executive coach and an exceptionally motivated entrepreneur, I am committed to elevating business standards internationally, inspiring a wide range of companies including Philips, Siemens, Novozymes and Goldman Sachs to adopt best practices and standards of excellence in business and staff management through training, consulting and coaching. Acknowledged as a diligent and committed professional with a natural aptitude for developing cross-cultural partnerships, I have led multi-ethnic teams cultivating leaders throughout Europe and Asia and am highly knowledgeable in human behaviour, group dynamics and power structures. In addition I am a consummate academic with highly developed research and presentation skills.
A core member of ECCO, the Evolution, Complexity and Cognition group at the Vrije Universiteit Brussel (VUB), conducting research on human experience and leadership in complex, uncertain environments
Specialties:
Executive Coaching
Leadership Development
Coaching Training
Interpersonal Communication for Leaders and Managers
Uncertainty Management
Personal Coaching
Personal Relationships
Counselling
Darius Hoffman
Internacionalització
ALEMANIA - MÈXIC
DARIUS HOFFMAN
Audi- Manager • Hof (Baviera),
Manzoni Holding
Production manager ,
Volkswagen de México
Gestor de proyecto •
De 1997 a 1998,
UPC Barcelona
Promoción del 2005 • PhD • Barcelona,
Hochschule Aalen
Promoción del 1997 • Manufacturing Engineering • Aalen
Sólida experiencia en IMPLANTACIÓN de empresas en México:
Recogida de aeropuerto, asistencia en viajes, hoteles, organizaciones en
general de una visita en México para prospección de mercado.
Experiencia en hacer proyecto "llave en Mano" o cualquier parte de proyecto.
Apertura de empresa con notarios y abogados de confianza, puede ser en bilingüe, Español y inglés, Presentación de varias posibilidades de terrenos industriales, Presentación de arquitectos, empresas de construcción de estructuras metálicas, de estructuras prefabricadas en concreto , movimiento
de tierra , pisos (suelo).
Todo clase de permisos gubernamentales , conexión de agua y electricidad a la nave o finca urbana, Puesta en marcha definitiva de planta.
Importación e instalación de maquinaria, Elección adecuada de personal.
Ha implementado en México empresas como
Antex
,
Multiplasticos Inyectados
,
Boxmark
(empresa austríaca)
,
Tecfisa – Cinturones de seguridad para coches. Vilafranca
MARKETING DIGITAL - VENDES
More than twenty years of international marketing and communications experience working from New York and Barcelona in a variety of industries including telecommunications, utilities or consumer goods. Development and implementation of marketing programs with a focus in technology, innovation and consumer trends.
Especialidades: Integrated marketing communications, digital marketing, business development, marketing outsourcing, project management, applied innovation, digital consumer, business 2.0, future trends
LONDON- UK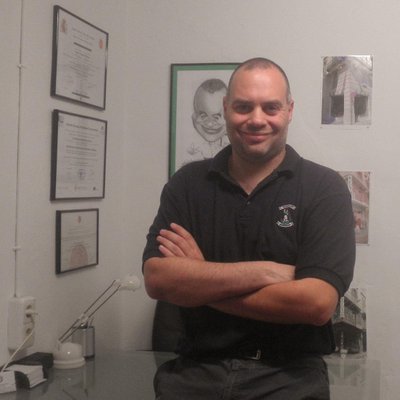 Assessor, Formador en Recursos Humans i Àrea administrativa
Sòlida experiència en empreses en àmbits organitzatius, motivació, processos, competències.
Membre dels Castellers de Vilafranca
Més de 15 anys treballant en despatxos i oficines de diferents empreses del sector privat.
10 anys treballant en una gran empresa (6 com a Cap Financer i 4 com a Cap Financer i Cap de Recursos Humans)
Tècnic Superior en Comptabilitat (Aula Empresarial de Catalunya), Diplomat en Relacions Laborals (Universitat Rovira i Virgili) i Màster en RRHH (Instituto Europeo de Estudios Empresariales)